Learn classic Japanese cooking techniques and modern interpretations with Japanese Home Cooking by Sonoko Sakai. In this bundle you'll receive the cookbook along with ingredients essential to making dozens of recipes.
The bundle contents include:
Please note: this bundle no longer includes Ginger Juice nor Rice Vinegar (shown in the photo). Price has been modified to reflect this change.
---
JAPANESE HOME COOKING COOKBOOK
In Japanese Home Cooking, Sonoko Sakai takes a homemade approach to Japanese cooking, offering instructions for making everything from noodles to miso by hand. Don't be intimidated—with the right ingredients and her expert guidance, you'll learn to rely on a few basic recipes which will be used as the basis for dozens of delicious meals. Start by making the Bonito and Kombu Dashi (p. 27) and Shoyu Tare (p. 105), then explore from there. Try a classic Miso Soup (p. 120), Onigiri (Rice Balls)(p. 133), Ramen with Yakibuta Pork (Braised Pork Belly) (p. 255), or one of Sonoko's many modern spins, such as Homemade Granola with Lucky Beans (p. 171) or Mochi Waffles with Tatsuta Fried Chicken (p. 175). Every recipe will build your confidence and make you hungry for more.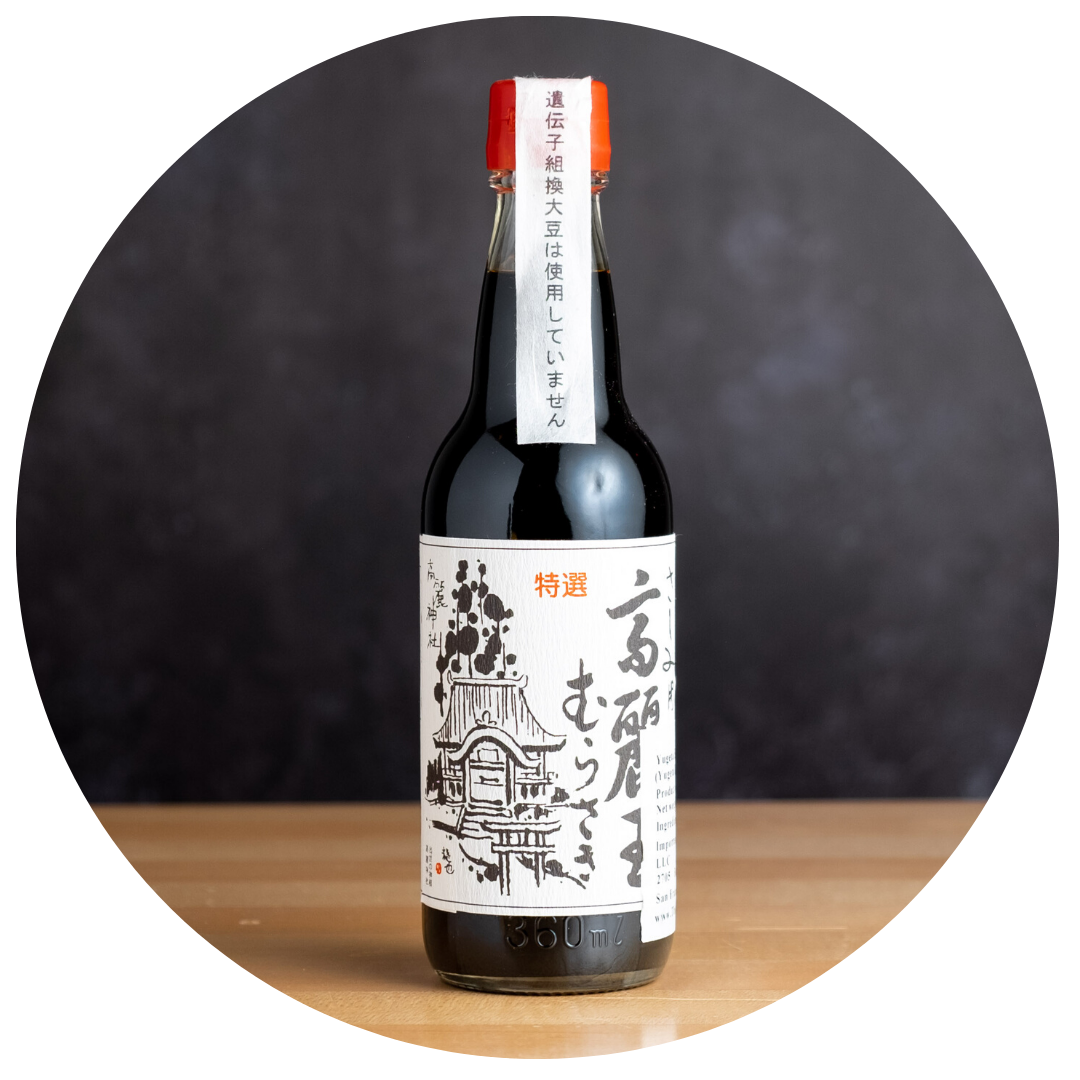 Less salty, more viscous, and richer flavored than regular soy sauce. Make Shoyu Tare (p. 105) then try:
Grilled Ginger Chicken (p. 139)
Nitamago (Marinated Eggs) (p. 83)