THE COOKBOOK PANTRY PODCAST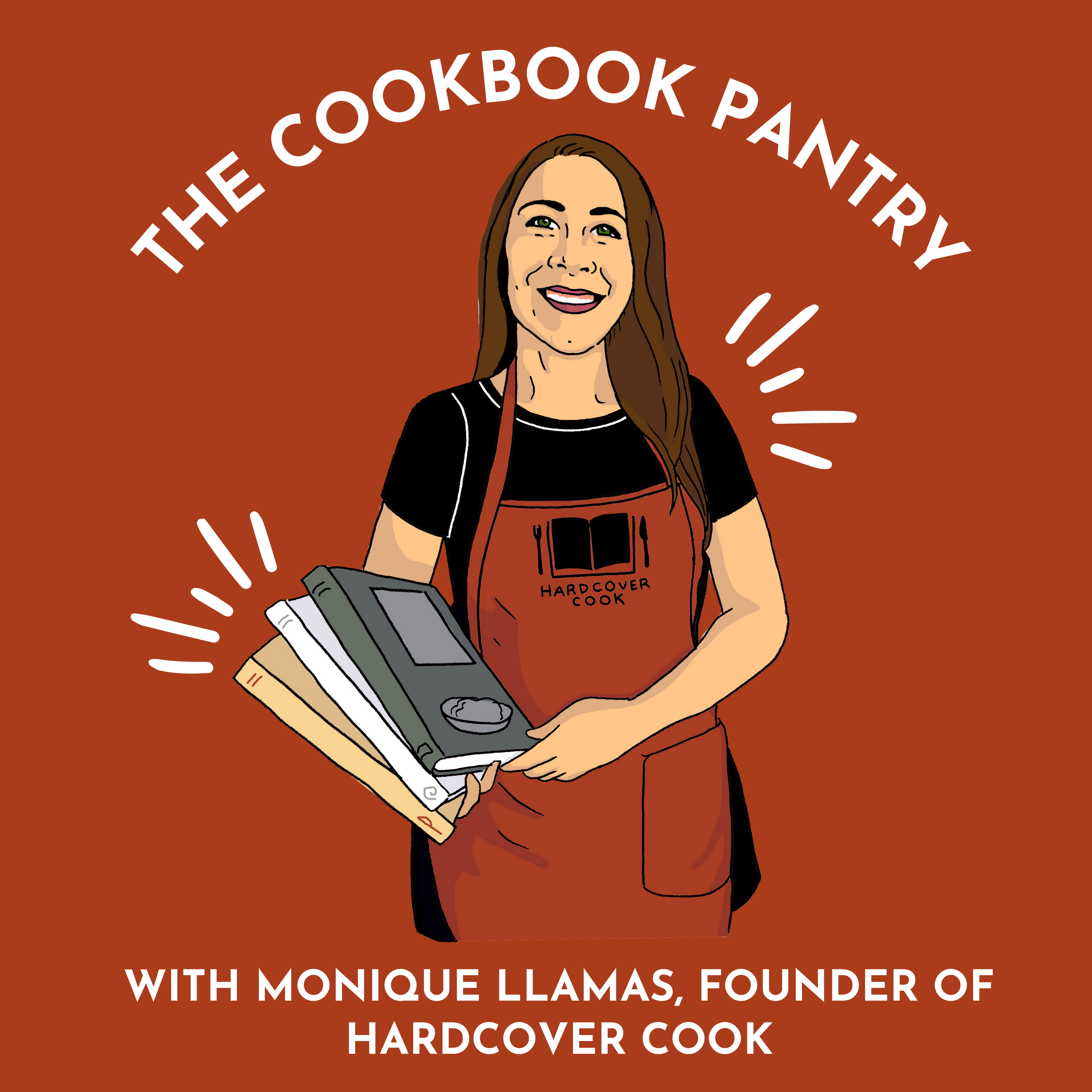 The Cookbook Pantry with Monique Llamas, Founder of hardcovercook.com. At Hardcover Cook, our mission is to expand your pantry and help you cook your way through your growing cookbook collection. Let's explore together!
---
EPISODE 2: Summer Omnivore Box - Ripe Figs + Burlap and Barrel
Listen to Hardcover Cook Founder Monique Llamas talk about why she loves this summer's Omnivore Box and interviews Ori Zohar, co-founder of Burlap & Barrel. Ori takes us behind the scenes of the global spice trade and shares tips for making the most of their single-origin spices when cooking with this season's Omnivore box book: Ripe Figs by Yasmin Kahn. Fully accessible for the home cook, with stunning food and location photography, Ripe Figs is a dazzling collection of recipes and stories that celebrate an ever-diversifying region and imagine a world without borders. Box contents include: Ripe Figs cookbook, a trio of spices from Burlap & Barrel, Daphnis & Chloe Wild Thyme Flowers, Just Pomegranate Molasses, Rustichella d'Abruzzo Orzo, Jacobsen Salt Co. Raw Wildflower Honey, Bulgur.
Listen on Spotify, Apple Podcasts, Pocket Casts, Buzzsprout, or your favorite podcast app.
July 1, 2021
EPISODE 1: Welcome to The Cookbook Pantry Podcast
---
Share photos of your cookbook discoveries and new pantry finds on Instagram with hashtag #hardcovercook (tag @hardcovercook too!), join a discussion on Facebook, or save a pin for later:
To keep up with the latest product offerings, updates, and promotions subscribe to the Hardcover Cook Newsletter, drop your email into the box below. 👇🏼