Congratulations! You are now on the waiting list, please check your inbox for our confirmation email!
THE HARDCOVER COOK VEGETARIAN BOX FOR SUMMER 2020
In Japanese Home Cooking, Sonoko Sakai takes a homemade approach to Japanese cooking, offering instructions for making everything from noodles to miso by hand. Don't be intimidated—with the right ingredients and her expert guidance, you'll learn to rely on a few basic recipes which will be used as the basis for dozens of delicious meals. Start by making the Bonito and Kombu Dashi (p. 27) and Shoyu Tare (p. 105), then explore from there. Try a classic Miso Soup, Onigiri (Rice Balls), Ramen with Yakibuta Pork (Braised Pork Belly), or one of Sonoko's many modern spins, such as Homemade Granola with Lucky Beans or Mochi Waffles with Tatsuta Fried Chicken. Every recipe will build your confidence and make you hungry for more.
The bundle contents include:
---
JAPANESE HOME COOKING BUNDLE CONTENTS
JAPANESE HOME COOKING COOKBOOK
Japanese Home Cooking is the essential guide to Japanese home cooking—the ingredients, techniques, and over 100 recipes—for seasoned cooks and beginners who are craving authentic Japanese flavors.
Using high-quality, seasonal ingredients in simple preparations, Sonoko Sakai offers recipes with a gentle voice and a passion for authentic Japanese cooking. Beginning with the pantry, the flavors of this cuisine are explored alongside fundamental recipes, such as dashi and pickles, and traditional techniques, like making noodles and properly cooking rice. Use these building blocks to cook an abundance of everyday recipes with dishes like Grilled Onigiri (rice balls) and Japanese Chicken Curry.
From there, the book expands into an exploration of dishes organized by breakfast; vegetables and grains; meat; fish; noodles, dumplings, and savory pancakes; and sweets and beverages. With classic dishes like Kenchin-jiru (Hearty Vegetable Soup with Sobagaki Buckwheat Dumplings), Temaki Zushi (Sushi Hand Rolls), and Oden (Vegetable, Seafood, and Meat Hot Pot) to more inventive dishes like Mochi Waffles with Tatsuta (Fried Chicken) and Maple Yuzu Kosho, First Garden Soba Salad with Lemon-White Miso Vinaigrette, and Amazake (Fermented Rice Drink) Ice Pops with Pickled Cherry Blossoms this is a rich guide to Japanese home cooking. Featuring stunning photographs by Rick Poon, the book also includes stories of food purveyors in California and Japan. This is a generous and authoritative book that will appeal to home cooks of all levels.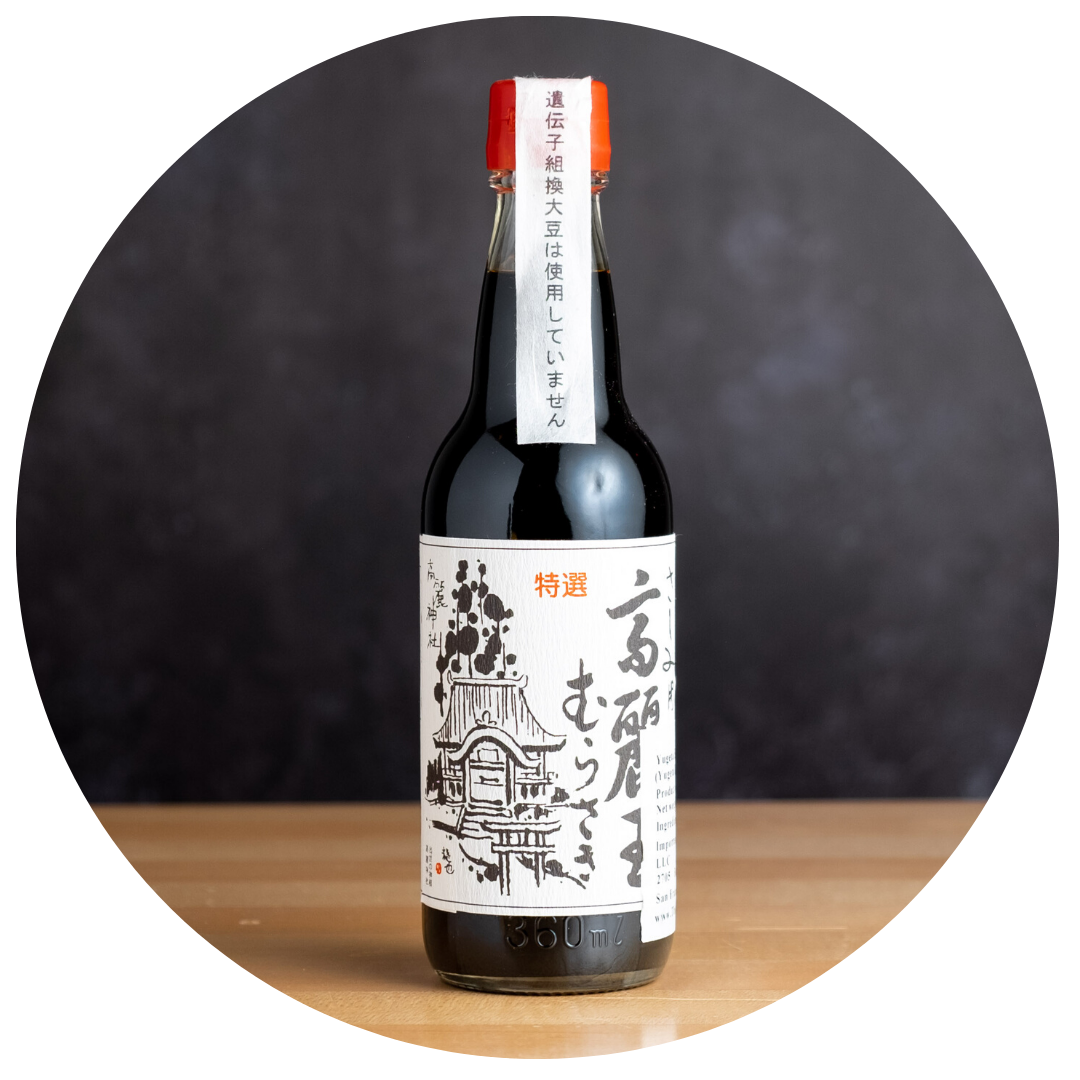 Less salty, more viscous, and richer flavored than regular soy sauce. Make Shoyu Tare (p. 105) then try:
Grilled Ginger Chicken (p. 139)
Nitamago (Marinated Eggs) (p. 83)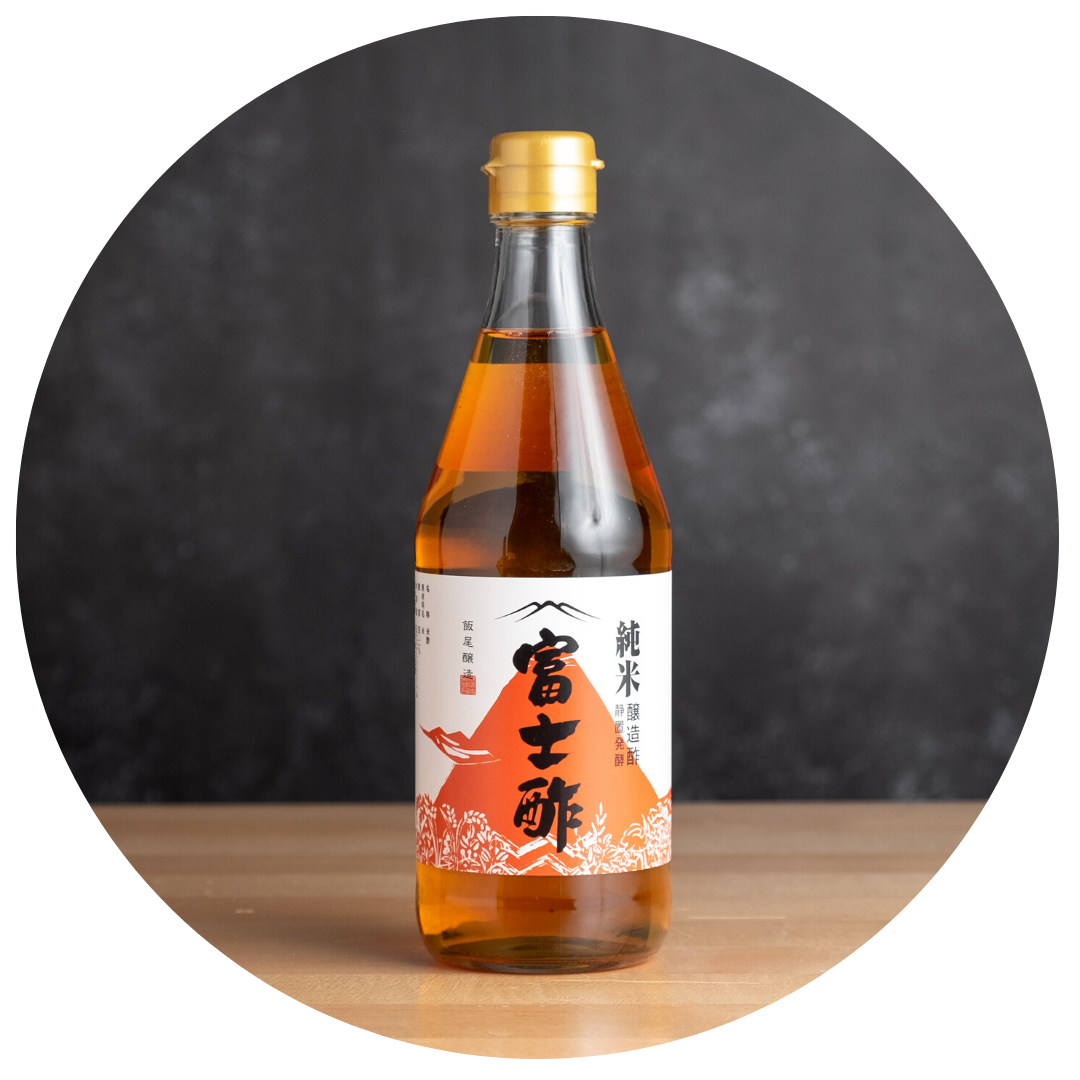 A slowly fermented, artisanal vinegar with deep flavor. Try:
Pickles (p. 86 – 89)
Water Kimchi with Chilled Somen Noodles (p. 187)
Potato Salada (p. 189)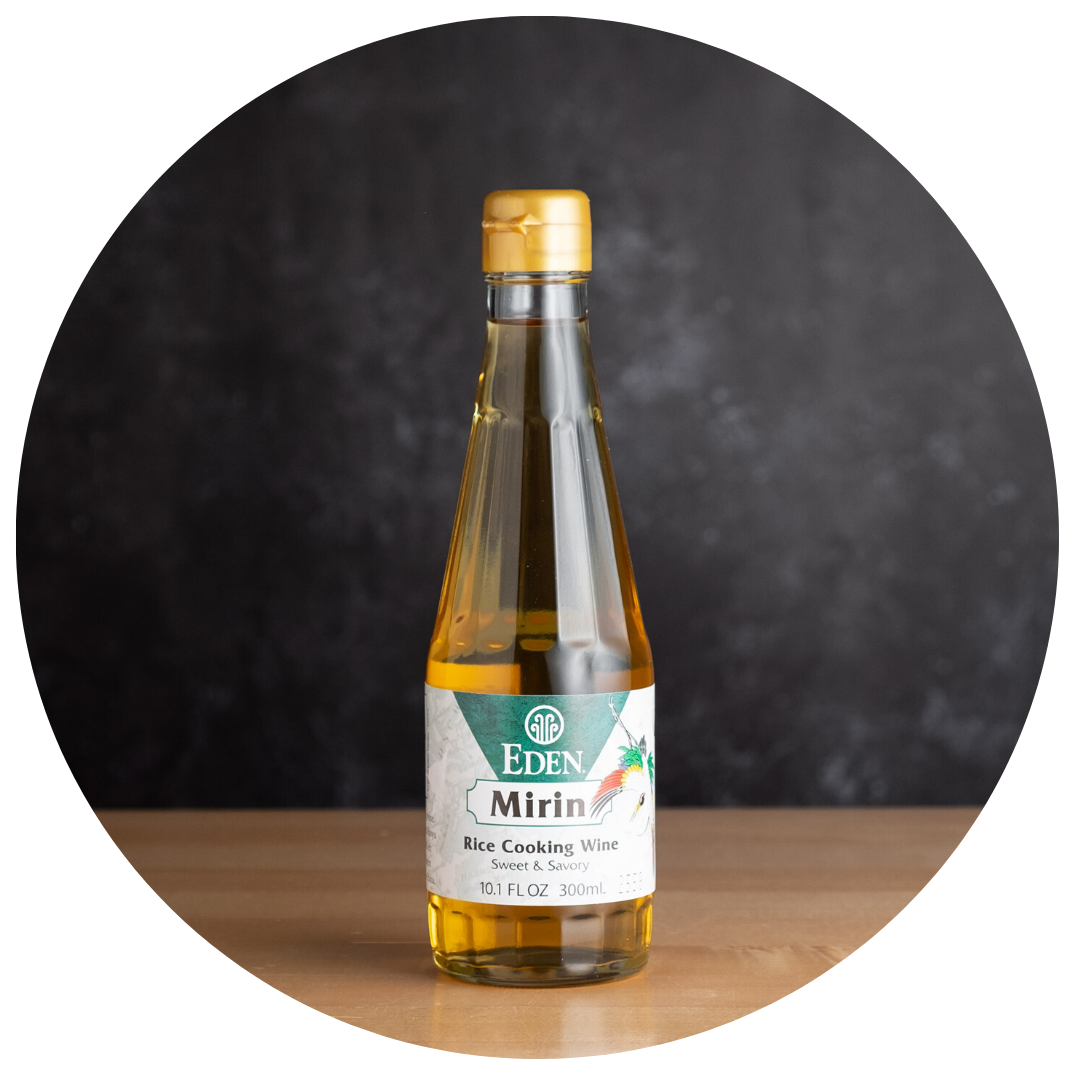 A cooking wine that is used to add a sweet component in Japanese cooking. Try:
Caramelized Satsuma Potatoes with Black Sesame (p. 191)
Spicy Duck Soba Noodles (p. 251)